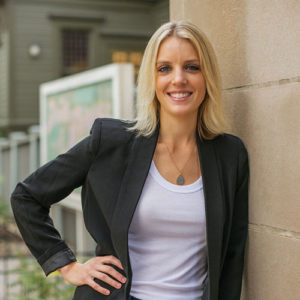 By: Katie Rinkus
For our fourth Women's History Spotlight, we're turning to the one, the only, Miss Americana herself: Taylor Swift. Love her or hate her (I love her, obviously), Taylor is one of the most influential musicians and songwriters of our generation. In addition to her musical gifts, Swift has also proven herself a savvy and thoughtful businesswoman, building her brand into a million-dollar industry in and of itself.
Like many women my age, I feel personally connected to Taylor Swift; she is only 6 months older than me and came onto the music scene right as I hit those terrible, angsty teen years. I remember singing to Teardrops On My Guitar with my best friends after a wrenching high school breakup (such despair!). Every one of her albums tracks with a significant time in my life: Taylor Swift during high school, Fearless and Speak Now in college and early adulthood (even now, Love Story and You Belong With Me conjure memories of walking through the Diag in Ann Arbor on a fall day…), and Red and Reputation as steadfast companions through my grueling years in law school. I feel like I grew up with Taylor, and though we'll never meet (at least, probably… hey Taylor, if you're reading this, let's be friends!), her music has significantly shaped my life. As I near my 30th birthday, I reflect on my career thus far and my goals for the future, and I'm struck how much we all can learn from Taylor. Sure, she's had some missteps (for one, how it took her FOREVER to admit being a feminist…), but there's no denying that her success comes from more than musical talent. She's also a boss business owner.
Swift's Empire
Her popularity and talent are obvious. With six albums under her belt, Swift is among the world's best-selling artists and the highest-earning female artist of the past ten years. To date, she has sold over 50 million albums, won ten Grammy awards and an Emmy, and set six Guinness World Records [1, 2, 3, 4, 5, 6]. She's made the TIME 100 list of the most influential people three times (2010, 2015, and 2019), was named Woman of the Decade by Billboard and Artist of the Decade by the American Music Awards, and has received many other accolades.
Swift's business moves have advanced and enabled her success. She and her businesses own numerous trademarks (i.e. "Taylor Swift," "Party Like It's 1989," "This Sick Beat," and even "Swifties," the term for her loyal fan base). Like other celebrities of similar prominence, she often applies for a bevy of trademarks ahead of an album's release, anticipating its popularity and ensuring that only she (or her affiliated business) can profit off of select words or phrases from the album.
Trademarks are just one way Swift builds her brand and popularity at the same time. She also constantly transforms her image, keeping fans on their toes and continually invested in her career. She started as a sweet, young country artist from Nashville, later emerging as a strong, confident pop star (Reputation was all about Swift standing up for herself). Now, Swift champions for other artists and has advanced more progressive agendas, daring the politicization she once tried to avoid. This may push some listeners away from her music, but also draws new devotees and solidifies her fan base.
Her career certainly hasn't been without disputes and controversies. Recently, she has been extremely vocal about feeling cheated and bullied by Big Machine, the label to which she signed away song rights as a new teenage artist. While it's not an uncommon move for an unknown artist, the fact that someone with Swift's unimaginable fame doesn't own the rights to some of her most popular songs is clearly grounds for conflict. Her contract with Big Machine allows her to re-record her previous albums in November 2020, something she has announced plans to do. Swift has also stood up for other artists in similar positions and advocated that artists should own their own work. Currently, Swift is part of Universal Music Group and owns 100% of her master recordings. As evidenced in our highlight of Dolly Parton, keeping the rights to your creative material unlocks immense profits over an artist's lifetime.
Miss Americana, the newly released Netflix film documenting Swift's career, recounts a lot of growing up over the past few years. I can definitely relate. In it, we follow this once-apolitical celebrity as she awakens to many modern struggles, particularly those facing women and those in the music industry. For instance, some of her recent singles address contemporary issues of LGBT rights and the youth movement. Her long road to political awareness might puzzle us, given her youth and long-established popularity; many millennial women fight to be heard and stand up for themselves, on a very personal level, every day. As more young women find power and their voices, they will move up the corporate ladder or even start their own businesses. Swift provides an exemplary role model. She has undergone a massive artistic metamorphosis, and we can learn immensely from her evolution. Your mistakes, whether personal or professional, do not define your future. Embrace their lessons and move on to a more productive and progressive tomorrow.