G & G Law, LLC
A 21st-century neighborhood law firm for your business
First, we listen.  Then we work with you to efficiently and effectively resolve your legal needs
Legal Services for Small Businesses
Get going and keep growing
Our goal is to build long-term professional relationships with our clients as their trusted legal counsel. We are committed to developing effective, practical solutions with our clients to protect their businesses and decrease legal risks, allowing them to focus on growth from formation to exit.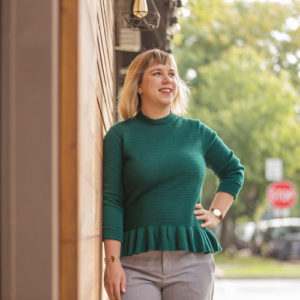 Michelle Green
Founding Attorney // Owner
Michelle started G & G Law in 2011 with a mission to make legal services accessible for small businesses. She gained incredible experience helping to bootstrap her other company from a 2-person tutoring operation to a multi-million dollar online learning company. Her clients benefit from her unique experience wearing two hats: both an attorney for her clients and an owner of two successful companies.
Recent Posts
Ian Saderholm
Incubation ➔ Chrysalization ➔ Metamorphosis You may have noticed some changes around here. A new address and office, for instance? A third attorney, perhaps? Maybe a relaunched website? (You're on it, so I hope [...]
Michelle Green
#ChiSmallBiz Most businesses in Chicago require a license from the city in order to operate, and the fees associated with this process can be expensive. In an attempt to alleviate this financial burden on [...]