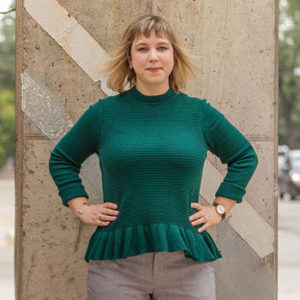 Confession: I have loved People magazine and articles about celebrities ever since reading my mom's subscription when I was little. Celebrity "news" is still my go-to procrastination tool.
Now that I'm a business attorney, my guilty pleasure comes with a dash of professional curiosity. I notice, and even look for, celebrities who are also savvy business owners.  My nerdy lawyer heart beats faster when I read about a celebrity who cleverly negotiated their contract or took measures to protect their intellectual property. I've got a substantial roster of popular personalities who are also amazing entrepreneurs.
So when G & G Law attorney Catie suggested that we highlight women business owners for Women's History Month, I immediately went to this mental rolodex.
I couldn't pick just one, so I'm highlighting Bethenny Frankel and Dolly Parton here and Shonda Rhimes via our friends at Women Belong, an amazing organization that includes many of my other favorite entrepreneurs and friends.
Quick disclaimer before diving in: Neither I nor G & G Law represent any of these entrepreneurs. We are relying on news reports to provide the context of their situations, but we have not verified whether these reports are correct and we do not have first-hand knowledge of these situations. Our goal is to think through what might have happened in these situations to enlighten regular, non-celebrity entrepreneurs (like me!). They may hold some lessons on how shrewd maneuvering and negotiating can help us build our businesses. That said, if you're a superstar in search of legal advice, by all means reach out!
Here we go:
Bethenny Frankel: One Minor Contract Provision, Millions of Dollars Saved
Bethenny Frankel is best known for appearing on reality television, but she's always been an incredible entrepreneur. Her biggest move so far is selling the cocktail part of her Skinnygirl brand to Beam Global (maker of Jim Beam) for an estimated $100 million. Not too shabby! But her business acumen extends beyond booze.
One surprising secret to her success: clever contract negotiations. Bethenny was offered a pittance, by celebrity standards, for her appearance on Bravo's The Real Housewives of New York City. But she didn't negotiate the pitiful salary. Instead, she focused her attention on another clause which ended up being exponentially more lucrative.
The clause stated that Bravo would receive a percentage of any business Bethenny promoted on the show. Bethenny refused to sign it, then used the show to promote Skinnygirl. When she later sold to Jim Beam, she didn't have to give Bravo a cut. I don't know what share she surrendered in the original contract, but I have to imagine this ended up saving her MILLIONS.
Bethenny explains her smart negotiating strategy in this video. Bonus: she also mentions the importance of deciding between an LLC and S-Corp, which we talk a lot about around here.
Lesson for your own business: Play the long game. Think beyond the offer in front of you to anticipate what will be the best long-term move.
I could go on forever about Bethenny's shrewd strategy. Apparently she negotiated with Beam to even keep the rights to the name "Skinnygirl." It sounds like they license the name from her? That would be some sweet ongoing revenue. Her hidden side fascinates me – if you're just as curious, let us know in the comments if you want a more in-depth article about Bethenny's legal maneuverings!
Dolly Parton: The Key to Building Wealth, Not just Fame
I'm ashamed to admit that, when I was growing up, I stereotyped Dolly Parton as a ditzy country singer with big hair and even bigger you-know-whats.
Now, older and wiser, I found out that she is behind some of the greatest songs of our time: I Will Always Love You, Little Sparrow, 9 to 5, and Jolene spring to mind.
When I became a distinguished holder of a [*sits up straight, deepens voice*] juris doctorate, I realized that being credited as a songwriter and not just a singer is the genius of Dolly's master plan. From the very beginning, Dolly Parton realized the value of owning the intellectual property of her creative work.
Here's the deal: As an artist, when you sing a song, you get paid for the work of singing the song and then the transaction is over. You have to keep working as a singer if you want to keep making money. But if you have an ownership interest in the song, you get paid whenever someone makes money from the track.
I couldn't find an apples-to-apples comparison of how much The Bodyguard's version of I Will Always Love You netted Whitney Houston (singer) versus Dolly Parton (songwriter), so I looked at their net worths instead. Dolly Parton's is estimated to be $500 million and growing. Whitney Houston's was $100 million at its highest and -$20 million at the time of her death. Her estate made $40 million after her death, but the discrepancy clearly skews in Parton's favor.
Many have asked Dolly whether she's jealous that Whitney Houston's version of the song is more famous than her own. She's quoted as saying:
"Well, a lot of people say that's Whitney's song, and I always say, 'That's fine, she can have the credit, I just want my cash.'"
Entrepreneurial mic drop.
To me, the most impressive thing is that Dolly Parton knew at 20 YEARS OLD how important it was to keep the songwriting interest in her songs. From the very beginning (I REPEAT, AT AGE 20), she maintained a controlling interest in the publishing company she and her uncle started. She even refused to license I Will Always Love You to Elvis Presley because she would have to give up 50% of the publishing rights. This is even more amazing given her upbringing: dirt-poor in a one-room cabin, the 4th of 12 children to an illiterate father.
Dolly is also an amusement park mogul and owner of multiple entertainment production companies. Like you do. #entrepreneurgoals
Lesson for your own business: Find where you can build and protect intellectual property rights in the work you produce. Build wealth rather than simply getting paid for your time and labor.
So many celebrities credit Dolly as a business mentor, including Miley Cyrus (her goddaughter) and Reese Witherspoon. Just recently, Blue Ivy Carter secured a songwriting credit on the new Lion King movie and now, at the age of 7, is an award-winning songwriter. Both her parents, Beyoncé and Jay-Z, are also on my list of inspiring entrepreneurs – perhaps they were influenced by Dolly Parton?
I'd love to dig in more to all of this – let us know in the comments if you want to learn more about how Dolly continues to rake in the cash and how others are learning from her.
There's lots more to read in our Women's History Month series. Here's the list of articles you can look forward to this month:
Rihanna
Barbara Corcoran
Taylor Swift
A surprise!
Follow us on Facebook and LinkedIn to make sure you don't miss the rest!