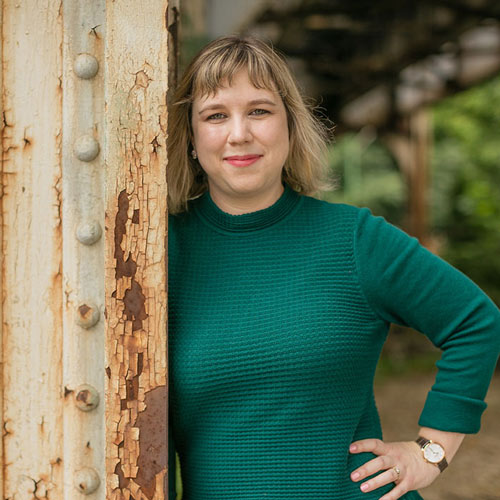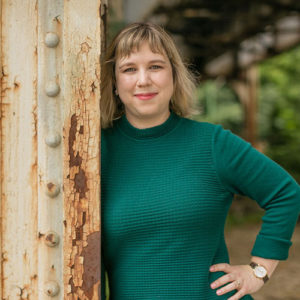 Michelle Green
Attorney // Owner
Michelle started G & G Law in 2011 after discovering that small business owners were being underserved by the legal market. She experienced this struggle first-hand as one of the founders of Next Step Test Preparation before she graduated from law school.
While growing G & G Law, she gained incredible experience helping to bootstrap Next Step Test Prep from a 2-person tutoring operation to a multi-million dollar online learning company, culminating in an 8-figure merger and acquisition deal. Her legal clients benefit from the unique experience she gained while wearing two hats: as both legal counselor for Next Step and her other clients and as the owner of Next Step and G & G Law.
Now Michelle is more passionate than ever about making quality transactional legal services accessible to small businesses. She loves learning about our clients' businesses, watching them grow, and developing lasting professional relationships with them.
Michelle grew up in Muskegon, Michigan and graduated from Michigan State University. While at MSU, she was a member of the Honors College and attended James Madison College, a renowned residential public policy program. After graduation, she came to Chicago and taught seventh grade at an underprivileged school on the west side. She graduated, cum laude, from Chicago-Kent College of Law. While there, she received CALI awards for the highest grades in First Amendment Law and Labor Law.
Prior to opening G & G Law, Michelle gained invaluable legal experience as a legal intern for Michigan Supreme Court Justice, Justice Weaver (now retired), and practical experience as a paralegal and law clerk in mid-sized law firms in Chicago.
Michelle lives in the Ravenswood Manor community with her husband, John, and two young children, Quincy and Theodore (Bear). When not working hard for her clients, you can often find her chasing after Quincy and Bear at the neighborhood parks or, more rarely these days, enjoying dinner with her husband or friends at one of Chicago's many fantastic restaurants. Michelle also enjoys settling in with a good book and a glass of wine, traveling, and escaping the city to Michigan to watch sunsets on the "better" side of the lake.