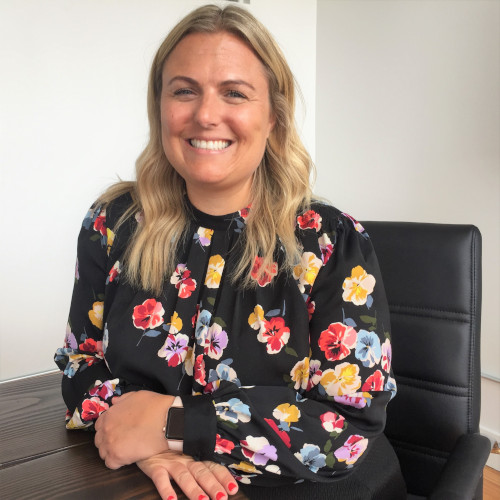 As a member of the #RihannaNavy and diehard stan, I HAD to choose Rihanna as my favorite woman in business as part of March blog series. As Michelle said in her intro blog, we are not discussing tabloid fodder or criticism of Rihanna for past actions or experiences. This post is about putting our hands up for the most bada** singer and business owner in the world!
Quick disclaimer: Neither I nor G & G Law represents Rihanna (unfortunately). We are relying on news reports to provide the context of her situation, but we have not verified whether these reports are correct and we do not have first-hand knowledge of these situations or sales figures. Our goal is to think through what might have happened in these situations to enlighten regular, non-celebrity entrepreneurs. That said, if you're a superstar in search of legal advice, by all means reach out!
Rihanna: Welcome One, Welcome All
You all know Rihanna as the Caribbean queen behind some of the biggest pop and R&B hits over the past 15 years. Her first single, Pon de Replay, catapulted her into fame at the age of 16 and she's been a household name ever since. Since the release of her most recent album, Anti, in 2016, her fans (myself included) chime in on every Instagram post asking "WHERE'S THE NEXT ONE?!" There is so much to say about Rihanna the sovereign of song, but this is about the Rihanna the business mogul. (If you want to read more about her musical influence, NPR has a great article on her impact on music in the 21st century.)
In the summer of 2019, Forbes named Rihanna the World's Richest Female Musician, with a net worth of over $600 million. While Rihanna made the bulk of her fortune through her music, an influx of wealth over the past couple of years put her ahead of other female musicians, largely due to her release of several product lines: Fenty Beauty (makeup), Savage X Fenty (lingerie), and FENTY (her new clothing house). FENTY and Fenty Beauty are co-owned by LVMH, the French conglomerate that owns Louis Vuitton, Celine, Christian Dior, Moet & Chandon, Dom Perignon, and several other luxury brands. Between her celebrity status and LVMH's backing, her products were already set up for success, but one additional factor gave them an edge: Rihanna's attention to inclusivity.
Fenty Beauty responded to an unmet need in the makeup industry, offering an unheard-of diversity of shades (40 different tones!) with its initial launch. Most brands only carried around 25 shades of foundation and focused on colors for white women, leaving non-white populations tragically underserved. As a black woman, Rihanna felt this struggle firsthand and decided "I got to do things my own way, darling." Her Pro Filt'r Foundation now comes in 50 shades with hydrating and matte formulas, and Fenty Beauty has released highlighters, concealers, bronzers, and lipsticks that cater to a rainbow of skin tones. Offering such a broad range seems to have paid off; the brand reportedly earned $100 million in its first 40 days on the market, and $570 million in its first 15 months.
Similarly, Savage X Fenty and FENTY also leverage inclusivity to garner success. She has lingerie in many shades of nude, again providing a diverse selection that's long overdue. Savage X Fenty also includes plus sizes, which most mainstream lingerie companies *cough Victoria's Secret* do not sell or advertise. FENTY has sizes going up to size 14, a range unseen in other luxury clothing lines.
Rihanna's brands seek out bodies of all sexes, colors, and sizes to display and advertise her products. Case in point: her enthusiasm at drag queen Naomi Smalls sporting her lingerie. In 2019, a Savage X Fenty fashion show boasted models of all sizes and colors (it's available on Amazon Prime if you're interested!). Her dedication to inclusivity extends beyond the female body, too; Fenty Beauty's Instagram often reposts men using the brand's products.
She explained her motivation to Elle Magazine, saying:
"It's important, right? You belong in these pieces, You, me, trans women, women of all sizes, paraplegic women, all women are important women! All women belong here, on the biggest platform that I can give them."
Rihanna has used inclusivity to not only make bank, but also to cultivate a beauty industry where everyone feels welcome. This is something we can all appreciate: first as women, secondarily as people in business.
I could go on all day about Rihanna's successes in business, her philanthropy, or her role in Ocean's 8, but no one has time for that! Instead, here are a few Rihannic anthems for a Friday dance party! Keeping on theme for Women's History Month, no male features. Cheers to the freakin' weekend!
Note: While her best song is clearly B**** Better Have My Money, I could not in good conscience link to that on my employer's website. Still, some of these are a little NSFW, so wear headphones, shut your door, or play it loud and proud!
Cheers (Drink to That)

Rude Boy

Take a Bow

Diamonds

Where Have You Been