Chicago and Naperville Attorney for your Small Business
Associate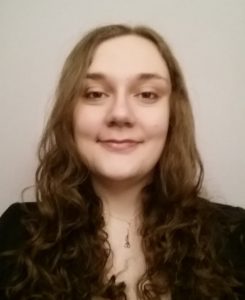 Rebecca graduated from Chicago-Kent in 2014 as 5th in her class and was selected as a member of the Order of the Coif honor society. In law school, she was the Executive Notes & Comments Editor on the Chicago-Kent Law Review and she received CALI awards for the highest grade in Criminal Law, Contracts, Employment Relationships, and Legal Rights of Children. Her article "Hidden Home Videos: Surreptitious Video Surveillance in Divorce" was published in the Chicago-Kent Law Review Journal in January, 2014. She was also active in many student organizations, including Women in Law and the Student Humanitarian Network. We at G & G Law are certain she'll make a fantastic lawyer.
Rebecca took several business classes in law school and found that she loved learning about ways to protect small and growing businesses. Rebecca was drawn to G & G Law because she believes that G & G Law's approach to flat fees, ongoing client packages, and other innovative practices is a great way to represent clients. Rebecca admires small business owners and she believes that small business owners deserve the accessible and attentive representation that they get from G & G Law.
She lives in Aurora where she is able to spend a lot of time with her family. She also enjoys exploring the city whenever she gets the chance. In her down time, Rebecca enjoys watching hockey games (go Blackhawks!), painting, and trying out new places with her friends. She loves to travel and went to New Orleans, Louisiana with the Student Humanitarian Network over winter breaks to volunteer at a legal clinic.
Rebecca started as a law clerk with G & G Law since April, 2013, and stayed on as a full-time attorney after graduation. Her attention to detail, responsiveness, work ethic, organizational skills, and legal reasoning acumen have been great assets to the firm and our clients. Prior to law school, Rebecca graduated from the psychology program at the University of Illinois, summa cum laude, in 2011.
Rebecca likes to focus on the formation and transactional matters of small businesses. She loves hearing about the goals that G & G Law clients want to achieve and helping them find ways to reach those goals.